Humboldt Site 102 in Humboldt East Industrial Park includes 240,000 square feet of multi-purpose industrial space on 19.5 acres in the newest section of Humboldt Industrial Park, Hazleton, PA. Humboldt is a mature three thousand acre industrial park near the crossroads of I-81 and I-80 in Northeast Pennsylvania. This desirable location is within 250 miles of most major markets in the Northeast and Mid-Atlantic regions. The building design includes features expected in a Class-A warehouse/distribution building. Specifications include a thirty-two foot clear height and ESFR sprinkler system. There is generous car parking and additional room for storing 60 trailers. The site has the added benefit of being designated a Keystone Opportunity Zone (KOZ). Construction was completed in August 2007. Humboldt Site 102 was sold to a real estate private equity firm in July 2008.
Humboldt Site 102
Hazelton, PA
Design-Build General Contractor

Cutler Associates, Inc.

Construction Financing

Commerce Bank/Harrisburg, N.A.

Civil Engineering

Herbert Rowland & Grubic, Inc.

Sale Broker

Landmark Commercial Realty, Inc.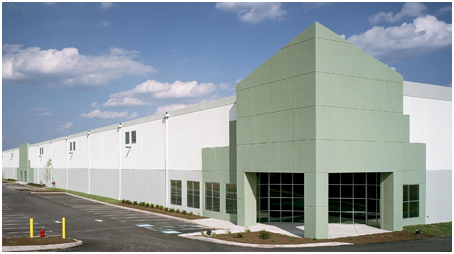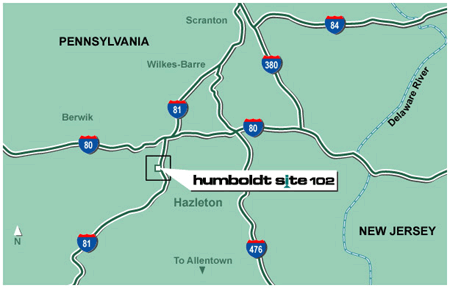 Hazleton, PA