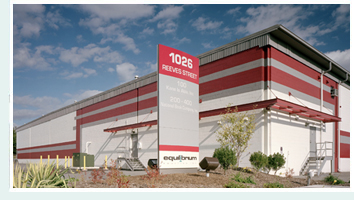 Key Market Distribution Center is strategically located near the crossroads of five primary distribution routes in Northeast Pennsylvania. This desirable location for major distribution and manufacturing operations is within 250 miles of most major markets in the Northeast and Mid-Atlantic regions.


Interstate 81, Interstate 80, Interstate 476, Interstate 84 and the new Robert P. Casey Highway (PA State Route 6) are all in close proximity to the Key Market Distribution Center. These primary distribution routes take products to the New England, Mid-Atlantic, Midwest and Southern states. The area is ideally situated within a two hour drive of New York City, the second largest population in the U.S., and Philadelphia, the fifth largest population in the U.S., a three hour drive from Baltimore and four hours from Washington, D.C.


The Center encompasses two existing warehouse/distribution buildings totaling approximately 445,530 +/- square feet on 21.1 acres in Dunmore Borough, Lackawanna County, Pennsylvania. The tailgate loading averages over one door per 7,500 square feet.